2013-2014 Programs - Video Gallery
To view the full list of topics for 2013-2014, click here.
Arlington Committee of 100 60th Anniversary Celebration
Wednesday June 18, 2014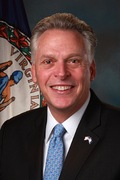 The Arlington Committee of 100 hosted its 60th anniversary celebration, where we:
1) Recognized past CTE 100 board chairs,
2) Premiered the CTE 100 Legacy video, and
3) Welcomed the 72nd Governor of the Commonwealth of Virginia, Terry McAuliffe
The evening was filled with fun, festivities, and friends as we honored our past and celebrated our future!
Field Trip to the new Wakefield High School
Wednesday May 14, 2014
Wakefield High School, a state-of-the-art educational facility built from the ground up, opened its doors to 1,500 students in 2014. The new school not only accomodates the growing student population in Arlington but also provides a cutting-edge, innovative environment for learning and academic success. Join the Committee of 100 in a tour of the $113 million dollar facility and learn directly from students and educators how Wakefield is providing a challenging and rewarding educational experience for all.

Our featured speakers will include Wakefield High School Principal Chris Willmore. Dr. Willmore has served as Principal at Wakefield since 2010, and was previously an Assistant Principal at the school since 2002. 
We will also be joined by educators Lisa Labella, Senior Project Coordinator, Joe Taylor, Architectural Design Teacher, Tom Windsor, Instructional Technology Coordinator, counselors Joe Spencer and Kelly Carruthers, and Wakefield Student Ambassadors.
Active Shooter Scenarios: How Does Our Police Department Keep Us Safe?
Wednesday April 9, 2014
The number of shooting incidents in the U.S. with an "active shooter"  seems to have risen exponentially the last few years.  Some of these have been in our region - the Navy Yard shooting in September and the shooting at Columbia Mall in Maryland this past January. An active shooter is an individual killing or attempting to kill people in a confined and populated area. Common motives include anger, revenge, ideology and unrelated mental illness. What if one of these happened in Arlington?  How does our police department plan to protect us from these "active shooter" incidents? 
The primary goal of law enforcement officers is to eliminate the threat and stop the shooter as soon as possible. Arlington County Chief of Police, M. Douglas Scott, will outline training his department undergoes and describe the response that officers must be prepared for in case an active shooter strikes Arlington, Virginia. Chief Scott's presentation will incorporate the "Run, Hide, Fight" principles that his department instructs citizens and the business community to adopt. This interactive discussion will educate audience members on survival skills during an active shooter incident and leave a lasting impression.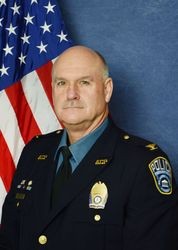 Arlington County Chief of Police M. Douglas Scott has more than 36 years of law enforcement experience. Chief Scott began his law enforcement career as a police cadet with the Fairfax County Police Department in 1975 and became the department's Chief of Police in 1995. In 1998, he retired from Fairfax County and was named Chief of Police in the City of Fairfax. He left local law enforcement briefly in 2000 when he accepted an Assistant Inspector General position for the U.S. Department of the Interior. He has served as Arlington's Chief of Police since 2003.
Is Legalizing Marijuana a Good or Bad Idea?
Wednesday March 12, 2014
The legalization of marijuana has been in the news recently, with states changing laws to make its medical use legal and, in some states, its recreational use legal as well. But is this a good idea? Will it mean increased drug use amongst our youth? And can it lead to more problems with stronger drugs?

Join us for our next meeting to hear from those who favor of changing marijuana laws, those who think this is not a good idea, and those concerned about what this change may bring to local drug use.

Ed McCann, Advocacy Director for the Virginia Chapter of NORML (National Organization for the Reform of Marijuana Laws), will tell us why the laws need to be changed.

Debby Taylor, Regional Director for Phoenix House Mid-Atlantic, will speak about the effects of marijuana use and why easing the laws against marijuana may not be a good idea.

Kate McCauley, former Coalition Coordinator for READY (Reduce or Eliminate Alcohol & Drug Use by Youth) will discuss why it's important for a parent, grandparent, or caring neighbor to talk to our youth about marijuana and the effects of its use.
Funding for the Arts in Arlington: An Expense or Investment?
Wednesday February 12, 2014
Arlingtonians are fortunate to live in an area that offers a variety of quality opportunities to engage in the arts both in Washington, D.C. and in Arlington County. The arts play an important role in contributing to the county's favorable economic and cultural landscape.  What does it take to provide the arts to the public and keep it affordable?  What is the role of government in supporting the arts?

In the current environment of economic austerity, funding for the arts often becomes an easy budget target at all levels of government.   What do we need to know about funding the arts?  What do other municipalities and state government entities do?
Our panel will provide a range of perspectives on what support for the arts looks like.

David Briggs, partner at Holland & Knight, past commissioner of the Virginia Commission for the Arts and past chairman of the Arlington Commission for the Arts, will provide an overview on how Arlington and other communities support the arts.


Maggie Boland, managing director for Signature Theatre, will present what it takes to sustain the arts from the perspective of a community-based nonprofit arts provider.

Karen Vasquez, director of Cultural Affairs for Arlington, will discuss what the arts represent to the County and give us its perspective on funding.
Should You Give Up Your Single-use Plastic Water Bottles?
Wednesday January 8, 2014
In 2009, the Arlington County Board passed a resolution banning the use of taxpayer funds to purchase single use, bottled water - with a very few exceptions. That resolution spoke to the environmental cost of producing, transporting and disposing of these bottles. While that may have reduced their use at county sponsored functions, many of us still use single use bottled water. Incoming Board Chairman Jay Fisette has begun a crusade to reduce the use of single use plastic water bottles.  At our January meeting we will address the questions related to this initiative. What are the advantages of single use bottled water?  What are the effects on the environment of the way we dispose of the empty bottles?  Are there alternatives that provide the same or similar advantages?

Jay Fisette, the incoming Chairman of the County Board, will tell us why he opposes the use of disposable single use plastic bottles. He has been a resident of Arlington since 1983 and a member of the Arlington County Board since January 1998. Mr. Fisette served as chairman in 2001, 2005 and 2010.

Chris Hogan is the Vice President of Communications for the International Bottled Water Association. He has more than 20 years of strategic leadership, communications, and public relations experience representing trade associations in the energy and consumer packaged goods industries. He will provide an alternative view on single use disposable plastic bottles.

Metro's New Silver Line: Its Economic Effect on Arlington and the Region
Wednesday December 11, 2013
Completion of Metro's Silver Line service to Dulles Airport is nearing completion.  The the first section runs through Tysons Corner to Reston and will begin service in mid-2014.  With plans already underway for more retail shops, commercial development, condominiums, apartments, and other housing, the regional economy is anticipating significant growth due to the addition of new Metro stations. Fairfax and Loudoun Counties expect to receive the biggest increase in development.  But will this come at the expense of surrounding areas like Arlington County?  At our December meeting, we will hear the very latest on the status of the Silver Line, and an intriguing debate of what this means to the Northern Virginia region and, more specifically, what this could mean to Arlington's economy.
Jim Hughes, Director of Intermodal Planning at Metro, who will provide an up to date report on the status of the Silver Line project. 
Alex Iams, Acting Deputy Director and Commercial Development Specialist with the Arlington Economic Development Office, who will talk about what economic impact the Silver Line might have in Arlington.
Spies Next Door?
Wednesday November 13, 2013
One does not think of Arlington, VA, as an exotic center of international espionage and intrigue like Istanbul or Vienna. But this quiet suburban neighbor of the nation's capital has played an intriguing role - for good and ill - in the modern-day struggle between spy and counter-spy. The stories range from that of Arlington Hall, where the Army Signals unit cracked parts of the Soviet intelligence code after World War II to James Angleton, whose obsession with a "mole" in the CIA destroyed careers and led to his own downfall, and Aldrich "Rick" Ames, the most destructive spy in CIA history, whose treason led to the deaths of 10 clandestine American sources inside the Soviet Union. These tales tell of genius and betrayal, dogged detective work and missed opportunities, and success and failure in leafy Arlington, VA. 

David Robarge, Chief Historian of the CIA and Adjuct Professor at Georgetown University, will sort out fact from fiction in an illustrated presentation that weaves together these stories. Learn More
This dinner meeting was held at the National Rural Electric Cooperative Association Conference Center
Should Arlington Create a Housing Authority?
October 9, 2013

On Tuesday, November 5th, voters will go to the polls to vote on whether to create a Redevelopment and Housing Authority in Arlington County. Supporters of the housing authority claim more resources for affordable housing will become available under its existence.  Opponents argue, however, that the Arlington County Board already does a sufficient job of persuading developers to set aside affordable units or contribute to Arlington's Affordable Housing Investment Fund, which is used to help finance the development of affordable housing. Our speakers will be:

Christian Dorsey, Affordable Housing Advocate and Community Development Specialist, will speak about the need for more affordable housing and the history of this question in Arlington. 

Aseem Nigam from the Fairfax County Housing Authority, will speak about their experience with a housing authority, how their authority operates and how it has assisted them in working toward their goals of developing more affordable housing.  


Learning about Arlington's Marymount University: An Evening with President Matthew D. Shank
September 11, 2013
Established in 1950, just a few years before the beginnings of the Committee of 100, Marymount has been the regular host of our meetings for over half of the meetings we have held.  But, how well do we know this Arlington institution of higher learning?  What were its origins? And how has it changed over the years?  What has been its involvement in the community? 
During the past few years, we have watched new buildings go up across the street from the dining hall.  At this meeting, you can tour these new facilities – Caruthers Hall and Lee Ostapenko Hall. Be at the check in table by 6:30 if you wish to take a tour.When you make a reservation, please indicate whether you wish to take a tour of the new buildings so we can plan for guides.
As it looks forward, what are the challenges it faces?  And how will it navigate the road that lies ahead?  Join us at our first meeting of the year to hear more about Marymount University.